Our chapter of The Arc is governed by a volunteer board of directors and led by key staff members.
Board of Directors
Leadership
George Toma, Chair, George Washington Toma TV & Appliance
Marynel Wahl, Vice Chair, InfraNet Solutions
James Luongo, Treasurer, Rockland Trust
Candace Giselle Thomas, Secretary, Eastern Bank  
Robert McDonald, Immediate Past Chair, RSM US LLP
Directors
Meghan Bettencourt, Unicorn Realty
Stephen Centerrino, Ed.D., Special Education Consultant   
Kadee Daley, Participant/Self-Advocate
Robert Falconi, Falconi Companies
Heather Guerriero Dans, The Galley
Rachel Leone, Leone Marketing Solutions
Sean McReynolds, Corcoran Companies
Lou Rizzo, Office of Senator Patrick O'Connor
Meghan Steinberg, SteinbergHR   
Lauren Van Iderstine, Keches Law Group, P.C.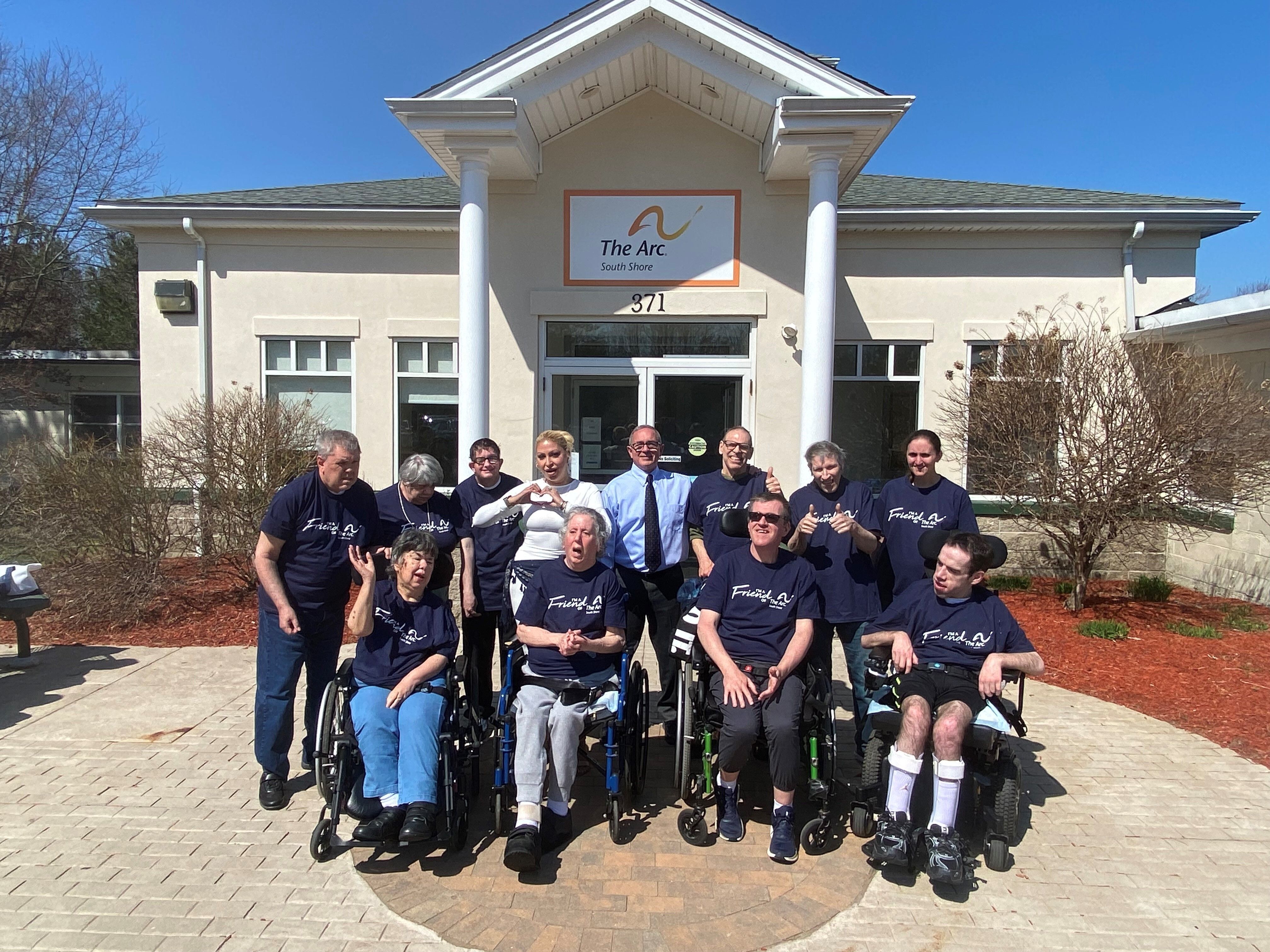 Pictured above is Abby Parrilla, CEO; George Toma, Board Chair; and individuals in our adult day programs. Thank you for being a friend of The Arc!
Senior Leadership Team
In 72 Years we have...
Local and National Partnerships