DEI at The Arc
At The Arc, we promote diversity, equity, and inclusion (DEI) across all of our programs and organizational practices. The heart of our mission is to empower people with disabilities, and our six core values of people first, community, transparency, self-determination, diversity, and respect are central to realizing this goal.
These values helped shape our DEI policy, which was developed in 2021. Then, in 2022, we completed a new strategic plan that promotes improved equity and justice in all agency practices. For 2023, we are planning a seminar to celebrate and promote the diverse people and cultures that are proudly represented at the agency. This event will be a day of interactive learning and community building.
In addition, we will continue our extensive staff training with sessions on culturally and linguistically appropriate services, implicit bias, health equity strategies, strengthening cross-cultural relationships, and more. Our DEI committee will also continue to host speakers and seminars to train staff on DEI principles as well as share stories of diversity. 
For more information, please contact Brenda Linden, Chief Strategy and Engagement Officer. 
All are welcome at The Arc.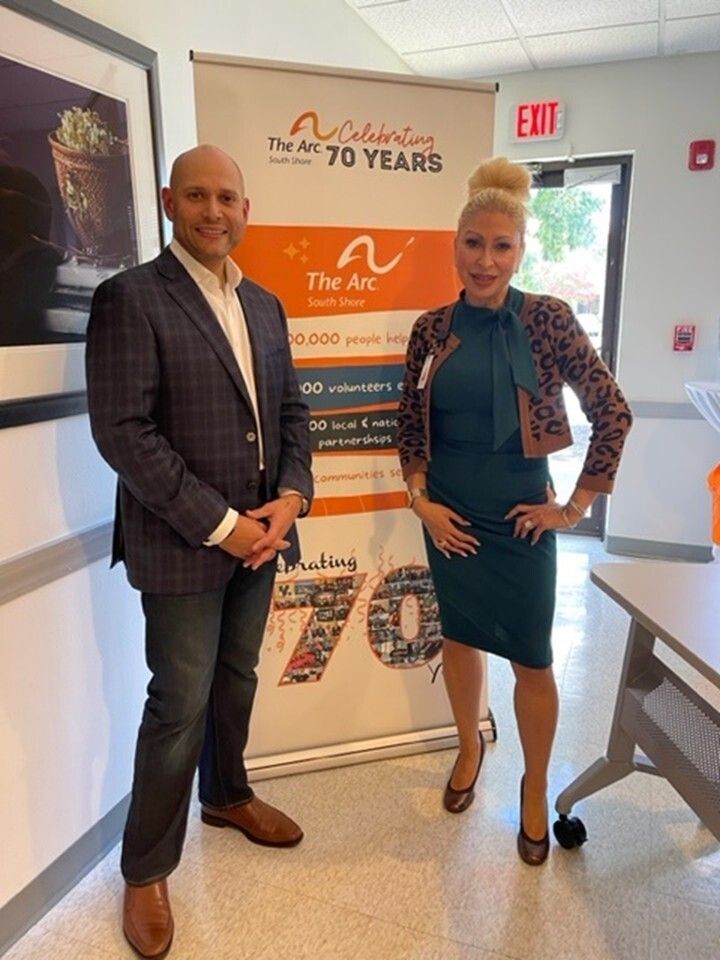 David Morales, UniCare State Indemnity Plan GM, with Abby Parrilla, CEO
In 72 Years we have...
Local and National Partnerships