Where in the World- Fall Edition
This summer, we held a Where in the World contest, and our friends wore their new Arc shirts while doing yoga, going on a hike, taking a dance class, and playing on the swings. They also traveled the globe. They went to Barbados, Paris, Hawaii, Spain, St. Louis, Grand Canyon National Park, Sicily, Disney World, Prince Edward Island, Nova Scotia, and more. 
Joanne Tully of South Shore Bank submitted pictures from the Meed Glacier in Alaska and was our winner. She won a trip for two to Antigua. Congrats, Joanne! 
Our fall Where in the World contest is running until 11/27! Enter today and you could win a trip for two to Antigua. Submit a photo in your Arc shirt while drinking a pumpkin spiced latte, having some turkey, making a pie, or taking a fall getaway. Post your photo on Facebook and tag us, #ArcFriend. 
Entries will be accepted through Monday, November 27th, so snap your pic today. The winner will be announced on Thursday, November 30th. For more information, please contact Brenda Linden, Chief Strategy and Engagement Officer.
Brenda took her Arc shirt to Rhode Island this summer where she posed with Hasbro's potato heads. Where will you wear yours this fall? Tag #ArcFriend to enter the contest.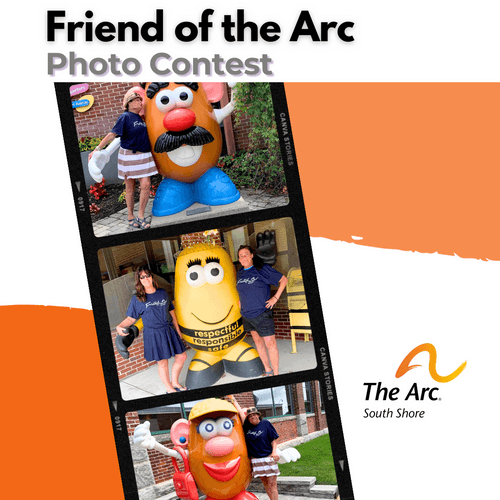 Summer Contest Winner Joanne Tully in Alaska:
Summer Contest Entries:
Where in the world gallery