Inclusive April Vacation Week Therapies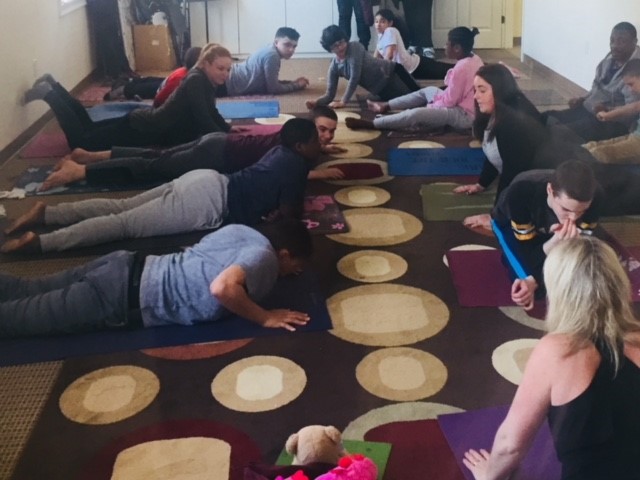 9:00 am to 9:45 am ages 3 to 6 Yoga
10:15 am to 11:00 am ages 7 to 12 Yoga
11:30 pm to 12:15 pm ages 12+ Yoga
On Wednesday, a dynamic special needs yoga instructor will offer a fun-filled class that motivates children to be active, build confidence, and manage the spectrum of emotions in their day-to-day activities. It is stress management for kids and incorporates cardio conditioning, fun music to teach the children the traditional benefits of yoga: meditation, breathing techniques, peace and relaxation.
Fee: $15/individual or $25/individual + a friend/sibling!
We are committed to providing affordable & accessible programs; please contact us if financial assistance is needed.
Autism Resource Center trained staff is available to assist in each group. Therapists and staff are trained in adapting and modifying materials and activities to suit a wide range of interests and abilities.