Meet Lauren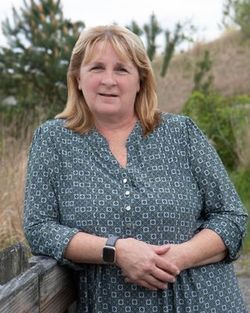 Starting as a part-time administrative assistant for the Personal Care Management (PCM) program in 2009, today Lauren Blye is the program's director. Throughout her tenure, the department has grown significantly. Previously, PCM served 400 consumers, and today they provide support with activities of daily living for more than 1,400 individuals throughout the region. Lauren created new positions and added additional supports for her consumers, including skills trainers and specialized nurses. She also wrote the department's policies and procedures handbook and played a pivotal role in the agency winning a competitive MassHealth contract to expand the program.
Lauren credits her team for their success. "Without a doubt, my incredible team of 18 staff members is the reason why PCM is the successful program it is today. They are compassionate, flexible and always willing to adapt to consumers' evolving needs, and they truly embody The Arc's mission to empower individuals with disabilities."
Lauren prides herself on being a "working" director. In addition to managing her team and the program's compliance with state regulations, she maintains a daily connection with the consumers in the PCM program. She personally processes all new program referrals and submits MassHealth's authorizations for services. These tasks allow her to have a first-hand understanding of consumers' needs and challenges. "PCM works as a team to make sure each and every one of our consumers receives the services and supports they need to better their lives. Being able to do something every day that makes a difference in someone's life is the most rewarding gift."
For Lauren, The Arc is "my home. The agency's culture is built on trust and compassion, and The Arc's staff truly care for the families we serve. We always go above and beyond to serve our families. I am proud of my team and my co-workers, and I feel lucky to work at The Arc of the South Shore."
In 72 Years we have...
Local and National Partnerships