SENSational Story Time with a Yoga Twist on Zoon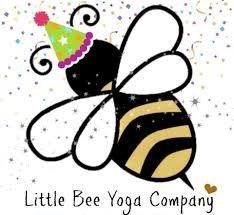 A limited number of sensory book kits are available for $10. If you are interested in a kit, please email us and we can schedule a pick-up.
Little Bee Yoga is fun-filled and motivates children to be active, build confidence, and manage the spectrum of emotions in their day-to-day activities. It is stress management for kids and incorporates cardio conditioning and fun music to teach the children the traditional benefits of yoga: meditation, breathing techniques, peace, and relaxation.
Zoom Meeting ID 537 301 7939