Exploring Disney Animation: Frozen 2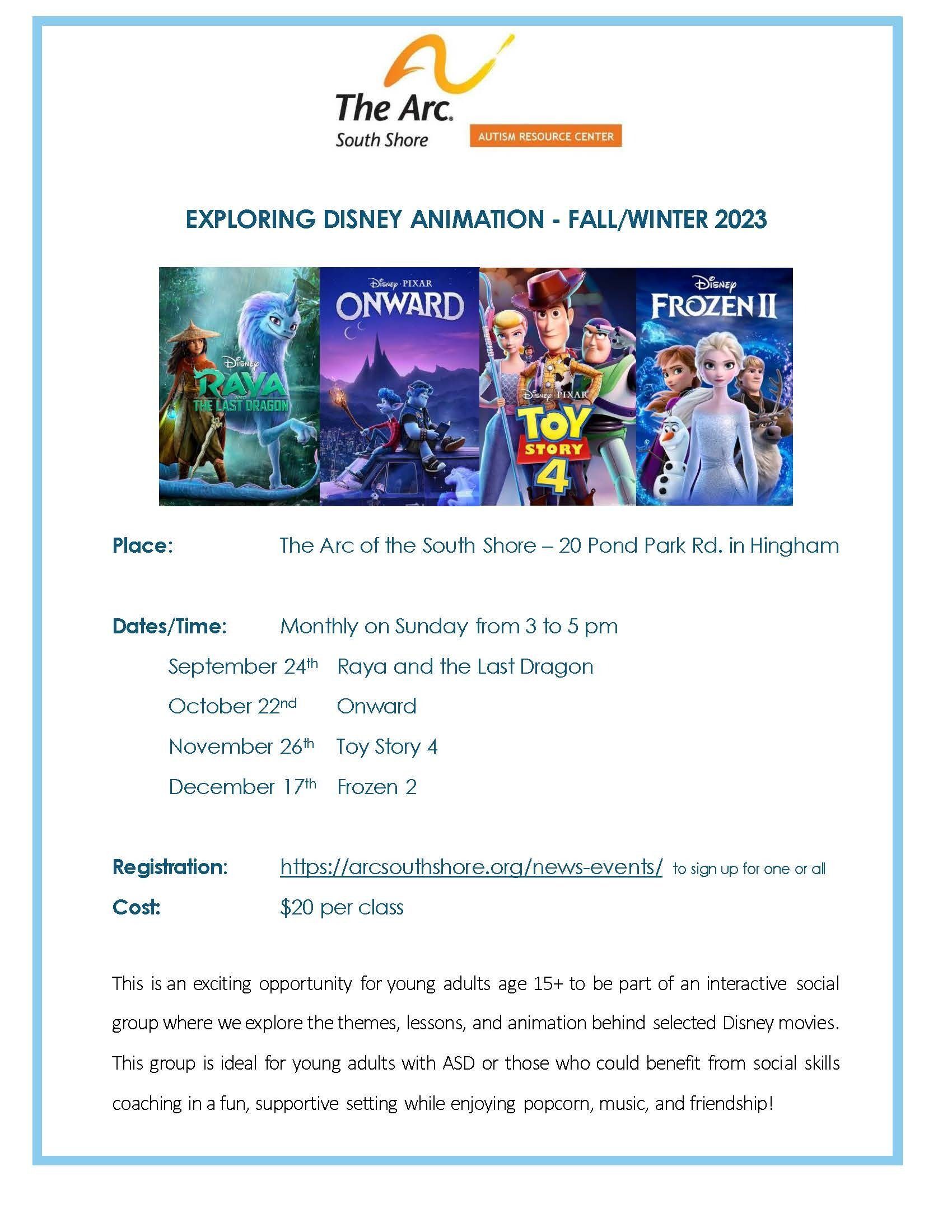 This is an exciting opportunity for young adults age 15+ to be part of an interactive social group where we explore the themes, lessons, and animation behind selected Disney movies. This group is ideal for young adults with ASD or those who could benefit from social skills coaching in a fun, supportive setting while enjoying popcorn, music, and friendship! Classes are $20 each, and online registration is required.
December's movie is Frozen 2.